Climate Service Center (CSC)
A team of natural scientists, economists, political scientists and communication-specialists are working at the Climate Service Center. Their tasks are refining the knowledge derived from climate research in a practice-orientated way and conveying the findings to decision-makers in politics, administration, economy and for the broad public.
News and Views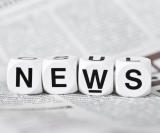 © Frank Täubel/fotolia
CSC News-Scan – April 2013 - The CSC News-Scan provides an overview about the latest scientific results on climate and climate change research and their impacts.

New solutions for the nitrogen dilemma: the European Nitrogen Assessment
© ENA
A solution to a problem at the start of the 20th century has in turn led to a problem at the start of the 21st century - that of too much reactive nitrogen in the environment. This leads to wide ranging deleterious impacts for humans, wildlife and the environment. An extensive report published by the European Science Foundation Nitrogen in Europe programme, "The European Nitrogen Assessment", lays the foundation for the development of an integrated knowledge base, on which holistic policies for the management of the nitrogen cycle in Europe can be developed.
State of the Planet Declaration
© Planet under Pressure
The "State of the Planet" declaration was issued by scientists at a major gathering of experts on global environmental and social issues in advance of the major UN Summit Rio+20 in June.
Climate Change during the Industrial Era: Impact of Solar Variability or Effects of Greenhouse gases?
© NASA
The role of the Sun as a driver for climate changes has been vividly debated over the last months. The focus of the discussion has been on the relative role played by solar activity versus the forcing by greenhouse gases. The science is currently sufficiently advanced to draw robust conclusions on this issue. As we will show below, solar radiation and greenhouse forcing are both important parameters for the determination of climate conditions. The various forcing processes affect the observed temperature changes in very different ways.
Chilehaus Hamburg © boeki/istock
The Climate Service Center has grown and moved to new premises - Since august 15th the entire CSC-team is working in new corporate office rooms.

www.klimanavigator.de started – The directory for climate-knowledge in Germany.
The new website offers an easy access to more than 30 German scientific institutions working in the fields of climate, climate change and climate adaptation In addition it gives an overview of climate relevant research in Germany as well as insight in the current state of climate-knowledge.


© Weltrisikobericht
WorldRiskReport 2011 - How high is the risk for societies worldwide to become victims of natural hazards and climate change? The WorldRiskReport 2011 gives new answers. On behalf of Alliance Development Works, UNU-EHS has developed the WorldRiskIndex and calculated risk values for 173 countries worldwide.

© Poor People's Energy Outlook
Survey: Energy access can reduce poverty – Poor People's Energy Outlook